Developing a Learning Analytics Platform Using Educational Big Data 2016-2020
The use of ICT is gaining acceptance and popularity in education, and a major benefit of using ICT is the ability to record learners' learning activities. By utilizing this record, it is possible to derive information such as where learners are stumbling, how they are learning, and when they are learning, and to provide optimized learning support for each learner. In addition to learning support, it is also expected to improve teacher-led classes by providing feedback to instructors on the results of analyzing the learning records of students in the class. This field of research is called learning analytics, and it is spreading worldwide. The goal of this research is to develop and evaluate a learning analytics platform that connects primary, secondary, higher and adult education. Dr. Ogata (Kyoto University) is the Principal Investigator (Grant-in-Aid for Scientific Research on Innovative Areas, S), and I am involved in this research as a sub-researcher.
Project Learning Support System for Visualizing Social Presence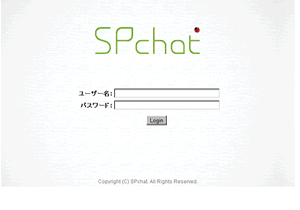 Social presence is simply defined as "the sense of being aware of or being made aware of the presence of another person in front of you" even in computer-mediated communication (CMC), where the other person is not visible to you. While humans communicate face to face by incorporating their own emotions, such as facial expressions and tone of voice, it has been said that this is difficult to do in situations where the other person is not visible, such as in text-based CMC. However, since the early 1990s, in the field of social psychology, research about social presence in CMC was activated, and some of those research shows that social behavior, such as the relationship establishment, takes place through emotional communication even in CMC. In the late 1990s, some of research began to present that social presence is strongly related to the uttered content, and there is a growing view that even in e-learning, the strength of social presence depends on the uttered content. Social presence is said to have an educational effect on forming a good group, especially in group learning such as cooperative learning, as well as on cognitive activities related to learning. C4α extends "C4″, a system developed in past projects, by extracting only those statements that are related to social and cognitive presence, and then visualizing the situation within the group. The system also aims to support active project learning by providing a concept map creation tool, a chat tool to support social presence comments, a tool to grasp the login status of the other party, and a project management tool to manage tasks within the group. The system in this project is also being developed as a plug-in for Moodle. Collaborative research funded by Grant-in-Aid for Scientific Research.